ROI Customizer Cloud-Based Services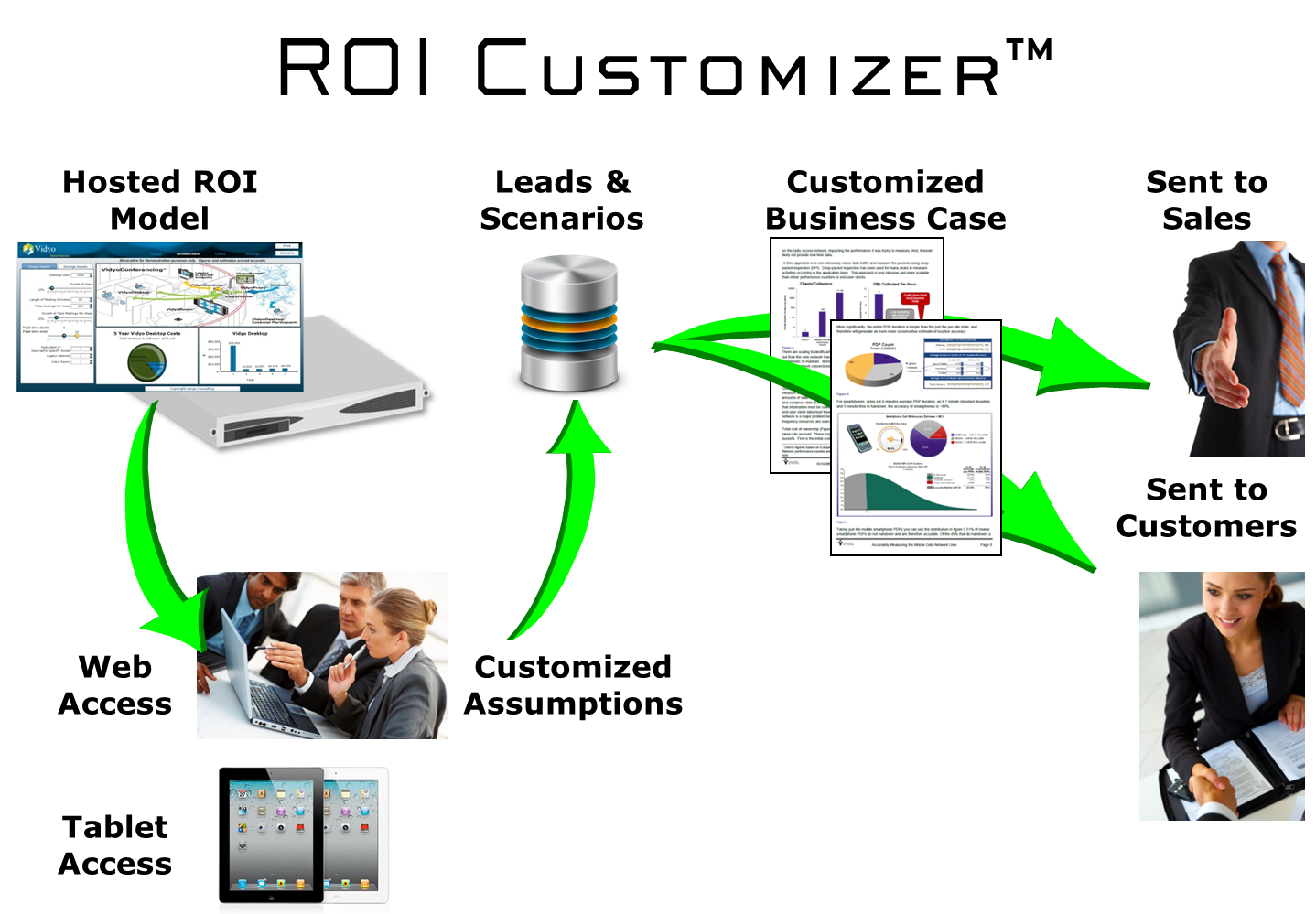 ROI Customizer is a platform that:
Integrates your company's web-based ROI model
Enables users to save and retrieve scenarios
Provides new leads to marketing and sales
Sends a customized business case to your sales leads and your salesforce.
The result is an industry-leading tool that can increase sales effectiveness and accelerate the sales cycle.
Click here to watch a video demonstration of ROI Customizer

To work with an example, adjust the model below. To send a customized business case, click on the "Scenario" button or the "Email Scenario" icon on page 4. Then enter your email and company's name. A customized business case will be sent to you when you.