Below are links, files, and tools we have we have used to help our clients. If you would like more information about any of these resources, please contact us.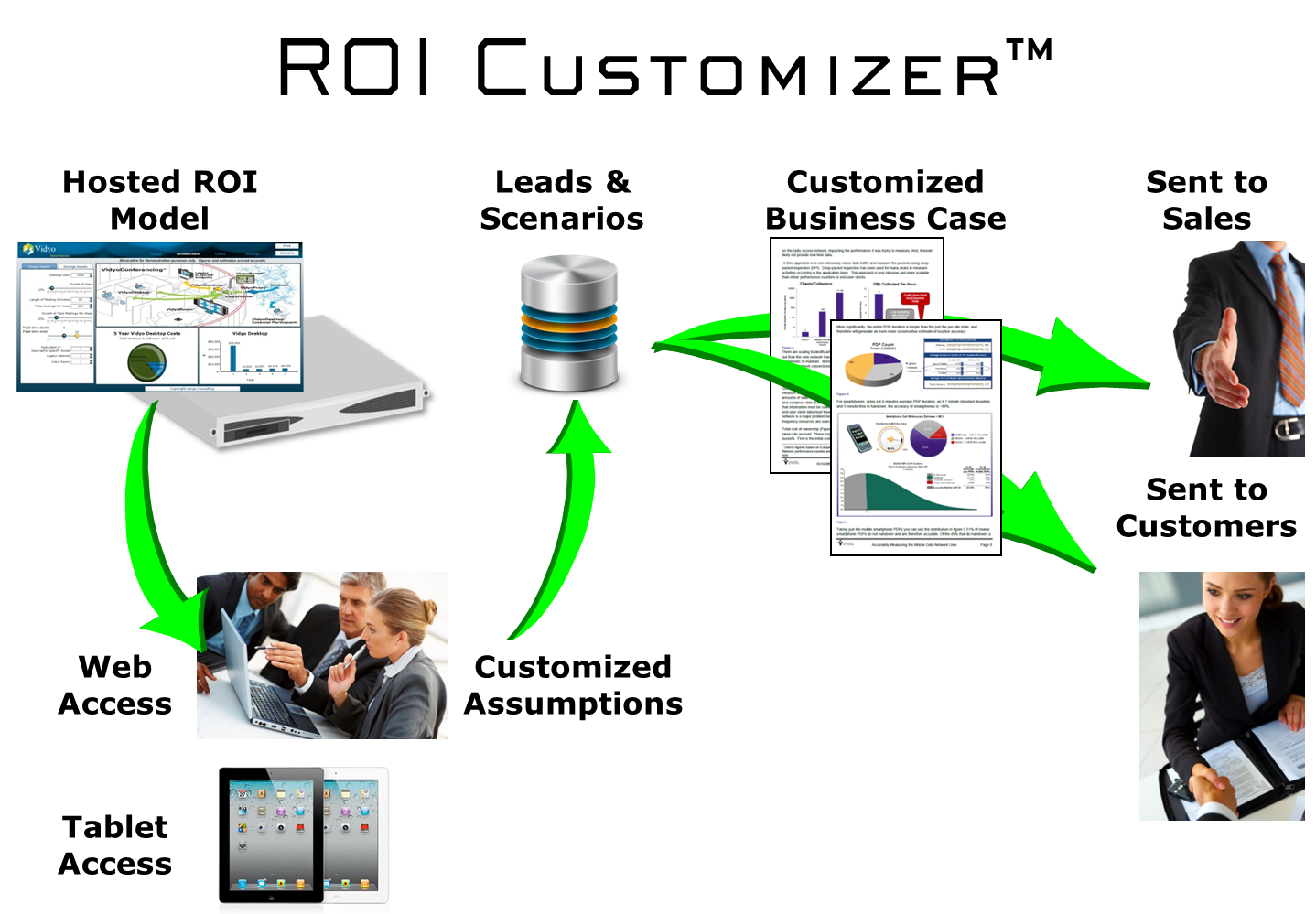 ROI Customizer Cloud-Based Services
ROI Customizer is a platform that integrates your company's ROI model, enables users to save scenarios, and request a customized business case that is emailed to the user and your salesforce.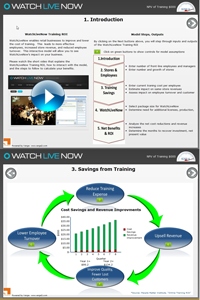 This model calculates the ROI for deploying web-based training in a retail business. Based on inputs about employees, stores, revenue and training costs, it will calculate the appropirate size WatchLiveNow plan. It then determines the net benefits over 8 quarters. NPV, months to recover investments and quarterly and annual benefits are calculated.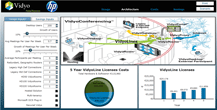 Video Telepresence and Conferencing
This model calculates the ROI for deploying a video telepresence solution in a business. Based in inputs about usage, it will calculate the appropriate capacity and architecture for the solution. It will then calculate the costs by network element, including maintenance. Savings are generated by avoiding travel and wasted time on the road. It also includes a Carbon Footprint calculator.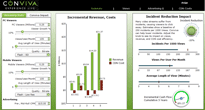 Managing Streaming Video Over Content Delivery Networks (CDN)
This business model calculates the revenue and cost impact yielded by improved management of Content Delivery Networks (CDN). Poor delivery quality of video has a detrimental impact on a viewer's length of view and frequency of views. By improving mangement and quality, Content generators can generate incremental revenue and drive down CDN costs.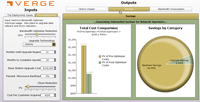 Network Offload and Conservation Savings Model
An interactive flash model demonstrating a mobile operator's savings from offloading traffic to Wi-Fi or Femto in order to use landline backhaul. The same principle applies for efficient transcoding methods such as Dynamic Bit-Rate Adaption.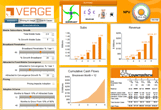 Fixed-Mobile Convergence Softphone, User's Total Cost of Ownership
This calculator looks at total cost of ownership from a business users or consumer's perspective. It calculates the impact that using a converged softphone would have on a users calling behavior and total cost of ownership. By extending the mobile operator's service to a laptop-based softphone, the user increases productivty, avoids roaming costs, reduces international calling costs, and avoids investment in expensive desk phones. The user's costs and savings are calculated over 3 years.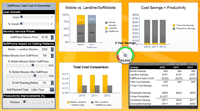 Fixed-Mobile Convergence Softphone, Mobile Operator's Return on Investment
This calculator looks at the Return on Investment (ROI) for a mobile operator investing in a Fixed-Mobile Convergence solution. It estimates the user adoption using a tops-down approach. It calculates revenue, network operating costs, SG&A, and captial expenditures. The Fixed Mobile Convergence solution here is for a PC-based softphone that integrates with one's mobile service for voice, SMS, and multimedia messaging.